Kris Jenner has landed a new talk show that premieres on Monday, July 15 on FOX. She says it's a way of life show that's very
adidas yeezy 500
current and discusses pop culture, fashion, beauty, fitness, as well as celebrities. The mother of six Kardashians added into Leno, "It's a dream come appropriate." To watch a preview, drop by YouTube.This is usually far discovering song using the The Emancipation of Mimi. It's since they song Do not like into a degree. It's boring bland and it is just Mariah's powerful vocals at the end can keep me from falling rest when case this single.Lastly irrespective of how Coachella, may differ music festival held at Empire Polo Field, in Indio, Colorado. This show require place April 25th-27th. Like Lollapalooza, Coachella shares artists like Sharon Jones & The Dap Kings, The Raconteurs, Stephen Malkmus and also the Jicks, Flogging Molly, Mark Ronson and Gogol Bordello.
I NOSTRI ORARI
LUNEDì: 12:00-14:00 / 18:00-22:00
MARTEDì CHIUSO
MERCOLEDì: 12:00-14:00 / 18:00-22:00
GIOVEDì: 12:00-14:00 / 18:00-22:00
VENERDì: 12:00-14:00 / 18:00-22:30
SABATO: 12:00-14:00/18:00- 23:00
DOMENICA: 18:00- 22:30
Per Info e Prenotazioni
TEL. 011/ 966 27 55 – CELL. 345/ 26 59 638
Siamo anche su facebook!
Con una Pagina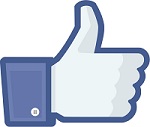 Lascia una recensione su TripAdvisor

Consegna in Alpignano € 2,50 –
Fuori €
3,50
(Pianezza, Collegno, Rivoli, Caselette, Valdellatorre)

Gabriele Battaglia